Click a pathway component to see its available reagents or try the search facility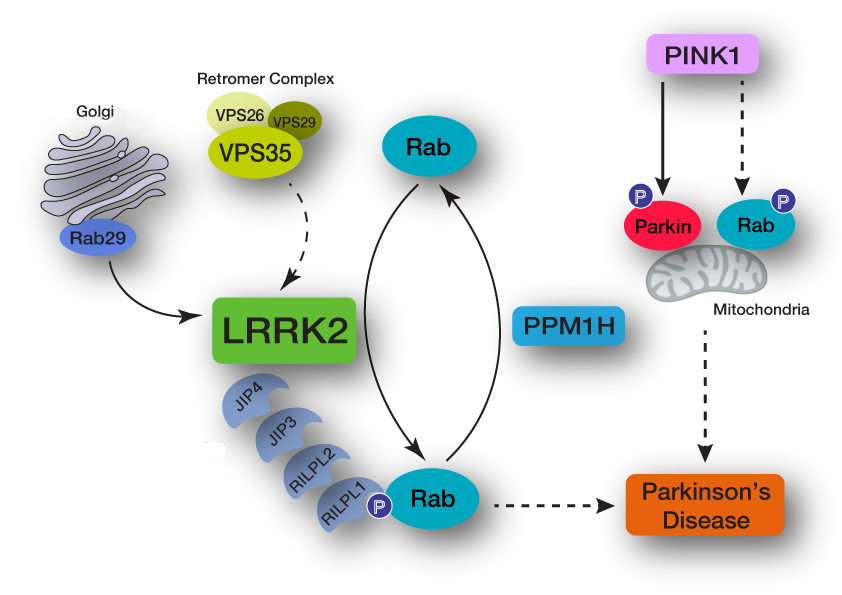 The LRRK2 Pathway
Our teams have worked on LRRK2 (Alessi, Pfeffer), PINK1 (Muqit) and lysosome (Abu-Remaileh, Pfeffer) biology for many years. This work generated a significant resource of cDNAs, antibodies, proteins, CRISPR modified cells, and knock-out/knock-in mouse embryonic fibroblasts (MEFs). We have now created this site to help researchers gain access to these reagents and help facilitate worldwide research.
We also include the strains of knock-out and knock-in mice we have available in our laboratories. In addition, we have added many key protocols our laboratories routinely deploy to interrogate LRRK2 and PINK1 pathway biology.
We will continue to update this website with new reagents, including mouse models, as they are generated, prior to publication. Please email Dr Francesca Tonelli with any queries or suggestions on how to further improve this resource.